Victor Valdes to quit Barcelona
Published: January 18, 2013 | 8:29 am
Text size:
-A
+A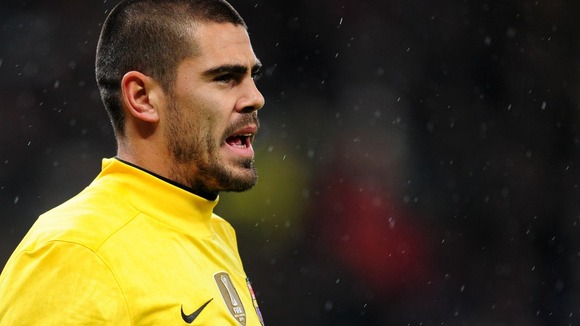 Barca stopper Victor Valdes. Photo: PA
Long-time Barcelona goalkeeper Victor Valdes is planning to leave the Spanish giants, it has been confirmed.
Valdes, who has spent his entire professional career at the Nou Camp, is contracted to Barcelona until the end of the 2013/14 season.
His representatives – Gines Carvajal is his principal agent – confirmed in a statement to Spanish national news agency Efe that Valdes intends to depart.
The statement read: "The agents of Victor Valdes have communicated to Barcelona in a meeting held this afternoon the irrevocable decision of the player to not renew his contract."
The 30-year-old has recently suggested he would consider a move to another league. With former Barcelona head coach Pep Guardiola heading to Bayern Munich next season, Valdes may become an early target of his old boss.
Valdes has been Barcelona's number one throughout the last decade, winning a host of trophies and earning recognition with Spain, however Real Madrid's Iker Casillas has remained the regular international goalkeeper.
itv.com